About SERVPRO of Southeast & Northeast Salem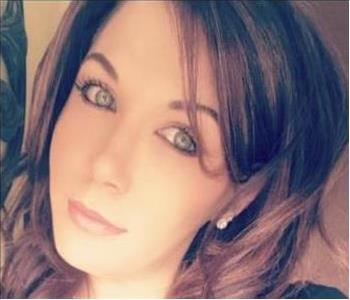 Merci Y. Bucsa
Owners of SERVPRO of Southeast & Northeast Salem
SERVPRO of Southeast Salem is a woman owned and operated franchise that is proud to have the opportunity to serve our local community. We specialize in the cleanup and restoration of residential and commercial property after a fire, smoke or water damage has occurred. In addition, we perform mold mitigation, general commercial and residential cleaning including crime scene and bio hazard cleanup. Every job is performed with empathy and transparency ensuring that our neighbors are taken care of quickly, efficiently and to their satisfaction. No matter what unfortunate situation occurs in your life, we are here to help when you need us.

If you would like to schedule service for your home or business, please call today!

Serving you since 1967, SERVPRO is the cleaning and restoration brand you know and trust.
Insurance and Payment Information
For a stress free claims process, SERVPRO works with your insurance to help manage the insurance process and paperwork.
We also accept the following credit cards for your convenience:



Certifications
AMRT - Applied Microbial Remediation Technician
ASD - Applied Structural Drying Technician
CCT - Carpet Cleaning Technician
CMT - Commercial Carpet Maintenance Technician
CRT - Color Repair Technician
ECTP - Employee Certification Training Program
FCT - Floor Care (Hard Surfaces) Technician
FSRT - Fire & Smoke Damage Restoration Technician
HST - Health and safety Technician
IICRC Certified Firm
LCT - Leather Cleaning Technician
MSI - Marble and Stone Inspector
OCT - Odor Control Technician
OSHA - 10-hour General and/or Construction Industry Training Program
RCT - Rug Cleaning Technician
RRRP - Lead-Based Paint Activities and Renovation
SMT - Stone, Masonry and Ceramic Tile Cleaning Technician
UFT - Upholstery & Fabric Cleaning Technician
WRT - Water Damage Restoration Technician
Affiliations
Better Business Bureau
IICRC
MBE/WBE Minority and Women Business Enterprise Certification
Salem Chamber of Commerce
Stayton Chamber of Commerce
Woodburn Chamber of Commerce
Awards
- SERVPRO Millionaire Club
SERVPRO Oregon Franchise Rookie of the Year
SERVPRO Millionaire Silver Award
SERVPRO Millionaires Platinum Award
SERVPRO Most Improved Franchise Award
SERVPRO Profit Award
SERVPRO Chairman's Silver Award